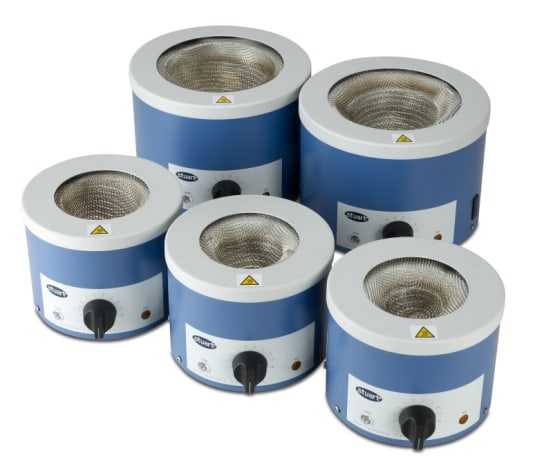 Heating mantle, 250ml
Product code : COL.HM250C
COL.HM250C
The HM series are a range of controlled heating mantles
Via de knop "toevoegen aan verlanglijst" kan u vrijblijvend contact met ons opnemen voor verdere informatie.
Heating mantle, 250ml
Product beschrijving
- 250ml flask capacity
- Controlled up to 450ºC
- Tough lightweight, easy to clean aluminium casing
- Integrated clamp fitting

The HM series are a range of controlled heating mantles, available in a range of sizes to accommodate round bottom flasks from 50ml to 1000ml. The entire range is constructed with a robust aluminium casing, making them tough and easy to clean.

All units feature an integrated clamp rod fitting to enable secure fitting of a standard clamp rod. Non slip feet are also fitted as standard.

For added safety, all units feature an emergency cut out which will automatically trigger in the event of a spillage.


Heating mantle, 250ml
Product specificaties
Heating mantle, 250ml
Product documenten
Notify